overview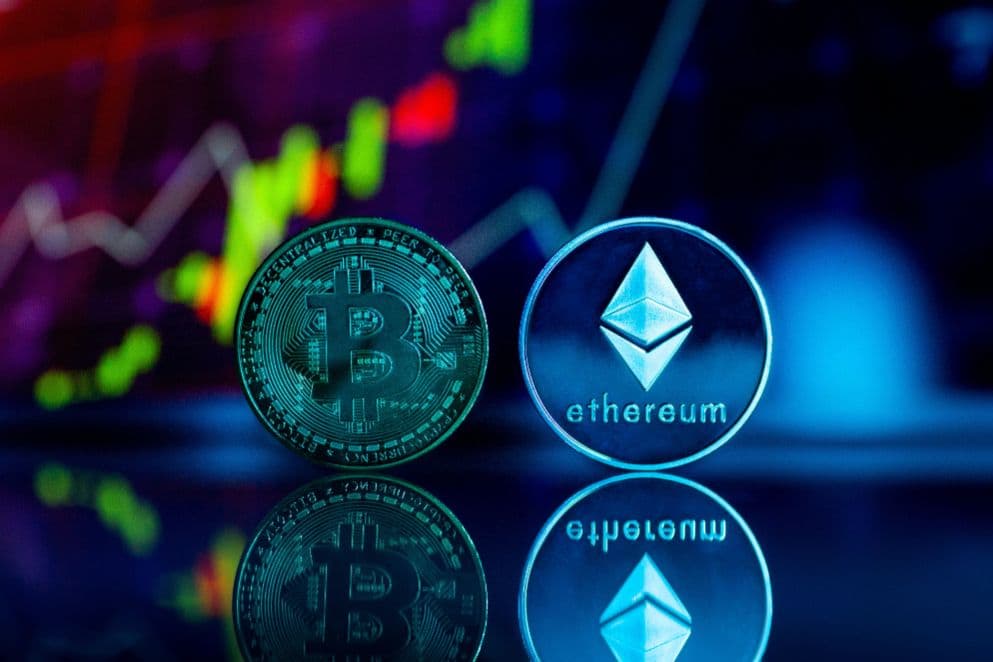 Our Best (Free) Crypto Trading Tools
If you're looking for high-quality crypto tools to help you develop winning crypto trading strategies, save money, and stay safe, look no further. Dash 2 Trade can offer you some of the best crypto tools on the market, for free.
Why Does It Matter What Crypto Tools You Choose?
Trading cryptocurrencies successfully depends on two main factors — speed and accuracy.
The accuracy of the data you base your trading decisions on is incredibly important. After all, inaccurate data will result in faulty assumptions about price trends and market trajectories.
Moreover, the most accurate market data and insights in the world will be useless if they arrive too late. This is why, in addition to providing you with high-quality market signals and data, you also need your crypto trading tools to be fast.
What Crypto Trading Tools Do You Need?
The types of crypto tools you'll need can be roughly organized into four categories:
Exchanges and wallets: The places where you'll trade and the tools you'll use to store and manage your crypto.
Analytics and discovery tools: The tools you'll use to analyze cryptocurrencies and projects and discover opportunities.
News and alerts: Essential sources of accurate and timely information and actionable market intelligence.
Educational: Resources to learn and improve your trading skills and knowledge.
We can say with a high degree of confidence that, in order to be successful in the long term, you'll need to acquire high-quality offerings from all four categories.
Dash 2 Trade's Free Crypto Tools
Dash 2 Trade is a crypto analytics and trading platform packed with must-have features designed to cover all of your needs. It features essential crypto analytics tools and indicators, tools to improve your trading strategies, and bots to automate your crypto trades.
We've made a lot of these features available for free under our "Free" subscription tier.
Here's a complete list of the crypto tools you can start using right away:
Presales
When crypto projects get ready to launch their tokens they sometimes opt to do a presale before the initial coin offering (ICO). Presales give investors the chance to buy tokens cheaper than the ICO price and are an easy way for new projects to raise funds for development and a solid liquidity pool.
Finding high-quality presales from legitimate projects that are safe and have the potential to bring you profits in the future is — to put it mildly — challenging.
The Dash 2 Trade Presales dashboard simplifies the process massively. We offer access to dozens of expertly-evaluated projects every month. Each project comes with a Dash Score, which is a measure of its overall potential based on a large number of factors. Read our article to learn more about how we score presale projects.
Are Crypto Presales Worth It?
Crypto presales can account for some of the most profitable trades in your career. 3x, 5x, and even 20x returns are not unheard of, although they're highly unlikely and are often the result of pure luck. Nevertheless, you can significantly increase your chances of having such good fortune if you rigorously research each project you invest in. Sadly, this is incredibly time-consuming, which can severely limit the number of good projects you can safely invest in and result in more rug pulls in your portfolio.
This is where Dash 2 Trade provides so much value to its users. We do all the heavy lifting for you and give you access to essential information you can use to make an informed decision on your next presale investment.
Market Events
As we mentioned earlier, timely alerts about unusual or important events are essential to every crypto trader.
Crypto markets naturally transition between bearish and bullish patterns all the time and catching wind of trend reversals before they happen is how successful traders make some of their biggest gains. There are signs to look out for (e.g., changes in trading volume, intersecting moving averages, outflows, and inflows to and from centralized exchanges, etc.).
The Market Events page on the Dash 2 Trade app is a great place to get accurate crypto trading signals for time-sensitive events.
Backtester
Dash 2 trade's crown jewel and perhaps the most powerful feature we offer is the crypto trading strategy backtester. It can help you approach trading with pragmatism, perfect your tactics, keep your biases in check, and protect your trading funds.
Note: Automated trading can be very lucrative if done right and backtesting is essential for anyone who wants to use custom crypto trading bots. If auto-trading crypto is something you want to get into, it is important that you get familiar with our backtester in order to finetune your money-making engine.
What Is a Crypto Backtest?
Backtesters, also called strategy builders, are tools used by traders to check how their current trading strategy would have performed in the past.
For example, if you've noticed that every time the Relative Strength Index (RSI) on the 1-hour ETH/USDT chart drops below 20 the price of ETH moves up by 2%, you can use the backtester to investigate further. In this hypothetical example, you would configure the backtester to simulate opening a LONG position ("BUY" order) on ETH every time the RSI hits 20 and close the position ("SELL" order) when the price goes up by 2%. You can select the timeframe you'd like to test for — let's say it's one year — and run the backtest.
When the simulation is finished, you'll be provided with a line chart and a large amount of additional information. The chart will compare your earnings using this strategy over the set time period to a simple buy-and-hold strategy for the same period. The results of your crypto backtest will help you better understand when this sort of strategy would work and when it will fail.
In the image above we can clearly see that buy-and-hold (green line) works better during bull runs but our strategy (blue line) has potential when markets face a downturn.
IMPORTANT: Backtesting is a great way to make more informed trading decisions but it's not a guarantee of success. The strategies that have worked in the past may not continue to work in the future. Always use backtesting to supplement your decision-making, NOT to guide it.
Crypto News
One thing successful crypto traders simply can't do without is access to high-quality crypto news reporting. There is no shortage of crypto news sites out there. Some cover a wide range of topics from blockchain tech to crypto policies and regulation, and others focus solely on one cryptocurrency, like Bitcoin.
The interconnected nature of the crypto world requires you to stay informed on current events across multiple topics. It's also preferable to get your news from a diverse set of sources.
Dash 2 Trade collects the latest crypto headlines from the best cryptocurrency news sites and aggregates them in one simple and easy-to-use interface.
Additional Free Crypto Trading Resources
In addition to our main tools, we offer a number of extra resources for crypto traders that can be found across our socials, and on our website.
Crypto Trading Academy
The Dash 2 Trade Crypto Trading Academy is a fantastic learning resource for beginner crypto traders.
Learn how to do crypto technical analysis (TA), and fundamental analysis (FA), create successful trading strategies, and manage risk like a pro. We add new content regularly so there's always something new for you.
Smart Money Insights
Every week we follow the money trail left behind by the most successful traders in the crypto space.
Our Smart Money insights on the official Dash 2 Trade Discord offer a valuable perspective on the week's cryptocurrency market trends. We provide updates on significant shifts in funds moving to and from exchanges, as well as information on the top-performing cryptocurrencies. We also provide a summary of how expert traders are managing their portfolios and discuss potential impacts on future market trends.
Exchange Listing Alerts
Also on our vibrant Discord server, in addition to a supportive trading community, you'll find alerts on the latest token listings, across all major exchanges.
Get Dash 2 Trade's Free Crypto Tools Today
There's no place like the crypto trading space. The market is still young and volatile and opportunities are everywhere. With a bit of knowledge, patience, and unobstructed access to industry-standard crypto trading tools, you'll be well on your way to becoming a smart and successful trader.
Join Dash 2 Trade today!